We are thrilled to announce that the doors are officially open for the 30th WiN Global Annual Conference. This remarkable event will take place in the captivating city of Aswan, Egypt, from November 12th to 16th. It's a momentous occasion that promises a blend of invaluable networking, experience-sharing, and profound learning opportunities for all participants.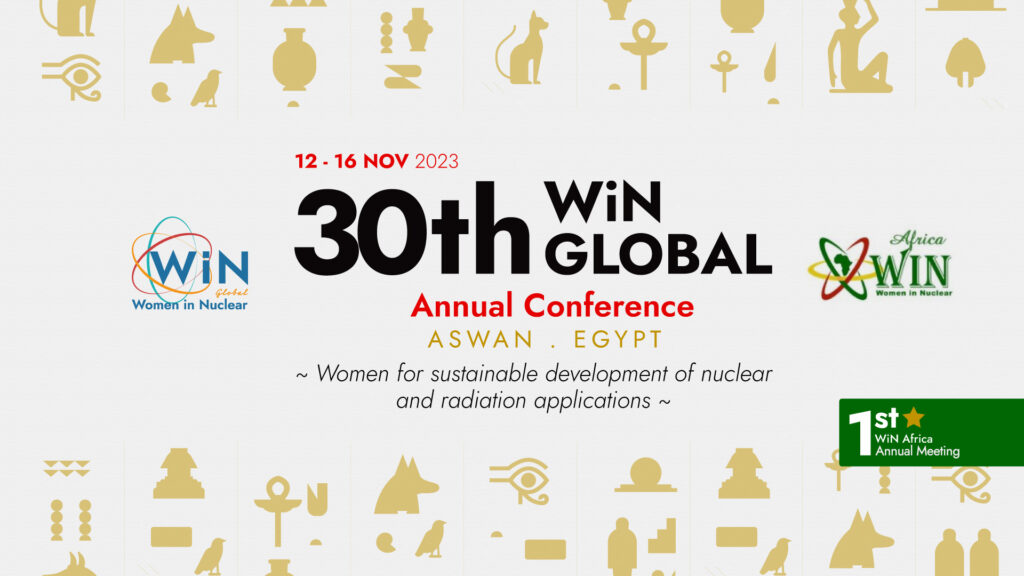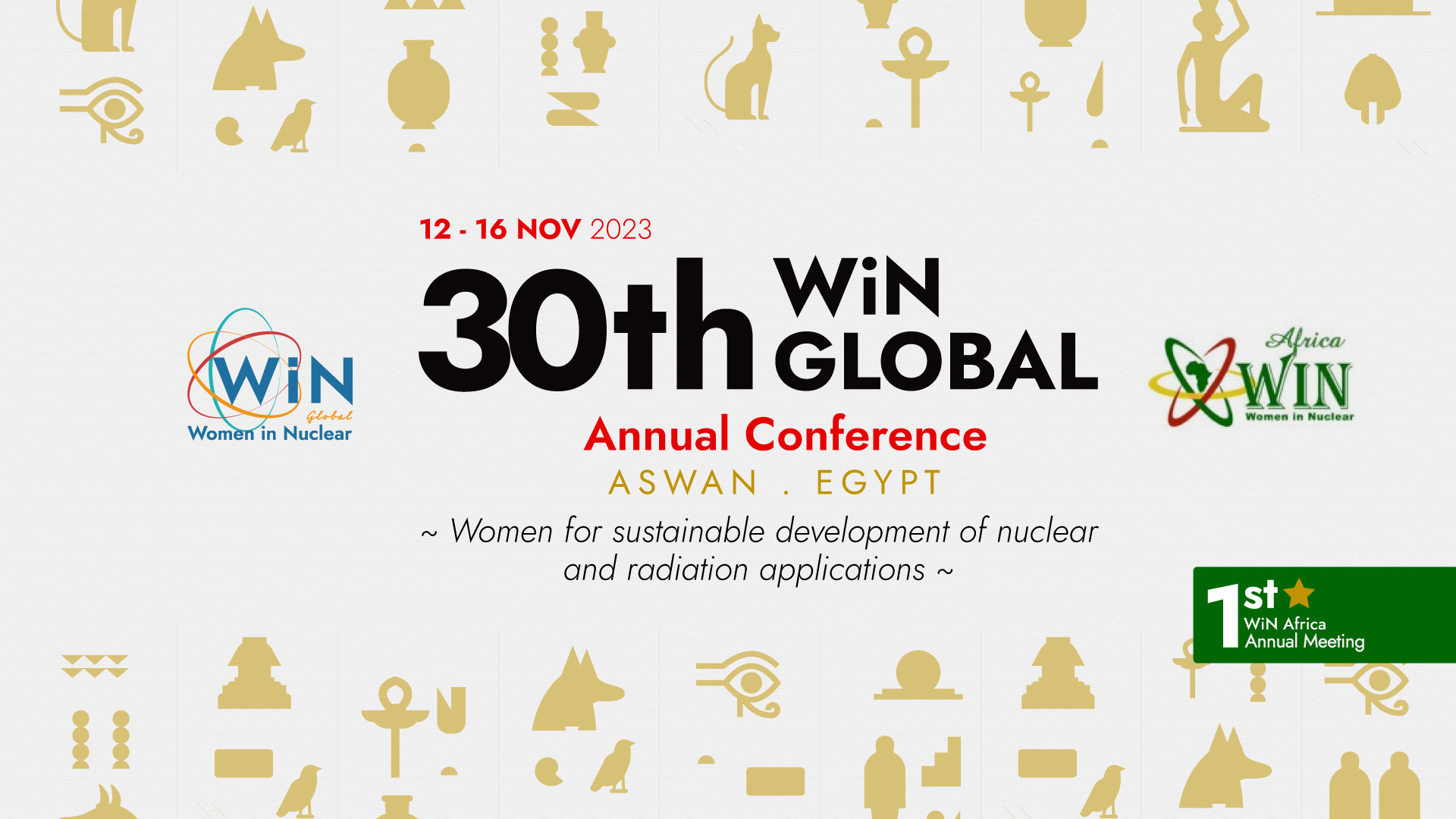 This year, the WiN Global Annual Conference offers an array of enriching experiences, ranging from thought-provoking conferences to illuminating mentoring sessions, engaging workshops, and inspiring cultural tours, amidst other engaging activities. It is a unique platform that offers direct access to specialized insights and knowledge, fostering an environment where meaningful relationships are cultivated and cherished.
This conference is a milestone for our organization as it celebrates three decades of WiN Global excellence and marks the inaugural Annual Meeting of WiN Africa, one of our most vibrant regional chapters. In collaboration with the IAEA and AFRA, WiN Africa's First Annual Meeting is scheduled for November 14th and 15th, adding another layer of significance to our gathering.
The WiN Global Annual Conference is a prestigious event that brings together professionals, experts, researchers, and enthusiasts from the fields of nuclear energy, radiation, and related technologies. With a history spanning three decades, this conference serves as a unique platform for networking, knowledge exchange, and collaboration among individuals who share a common interest in these critical areas.
As the anticipation builds, stay tuned for the unveiling of our exceptional lineup of distinguished speakers, groundbreaking themes, and cutting-edge initiatives that will shape the conference's agenda. In the weeks ahead, keep a keen eye out for exciting announcements that will further elevate the conference experience.
For completing the registration, visit the Official Conference website. The links below include a comprehensive source of information and timely updates about the conference:
Join us in Aswan, Egypt, as we embark on this unparalleled journey of knowledge, collaboration, and celebration. Register now to secure your spot and be part of a historic gathering that promises to shape the future of WiN Global.