Dominique Mouillot was elected President of WiN Global in October 2020 and lead the efforts to develop the new WiN Global Strategic Plan, which was approved by the Executive Committee in 2021.
This Strategic Plan was elaborated to enable members and Chapters to meet the vision, mission, goals and objectives of WiN Global. In the long term, this key document establishes a clearly defined framework for sustainable growth and worldwide governance of WiN Global. Successful implementation of this plan enables members to act effectively with a common purpose by consistently communicating with internal and external stakeholders across borders, genders and cultures.
The purpose of the Strategic Plan is to define the actions that place WiN Global as a professional association and enable its members to lead discussions in world-wide technical programs and communication exchanges concerning the development, use and application of nuclear technologies. The focus of WiN Global's actions is to positively enhance the quality of life and create a sustainable, diverse and inclusive environment.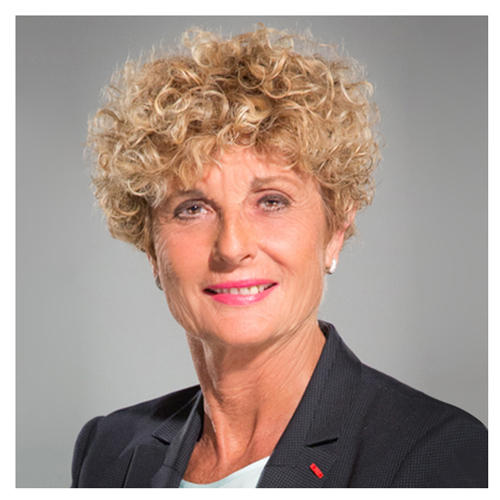 Leadership
Dominique Moulliot - Committee Coordinator
Dominique Mouillot is the President of WiN Global (2020-2024). She is one of the most recognized Business Leaders in the French nuclear sector.
She served as the Chair of WiN France during 15 years (2005-2019), she co-founded WiN Europe in 2010, she was President of WiN Europe during 6 years, and Vice-President of WiN Global from 2012 to 2016.