2nd WiN Global Annual Conference
Bonn - Germany
~ Nuclear Energy and the Climate ~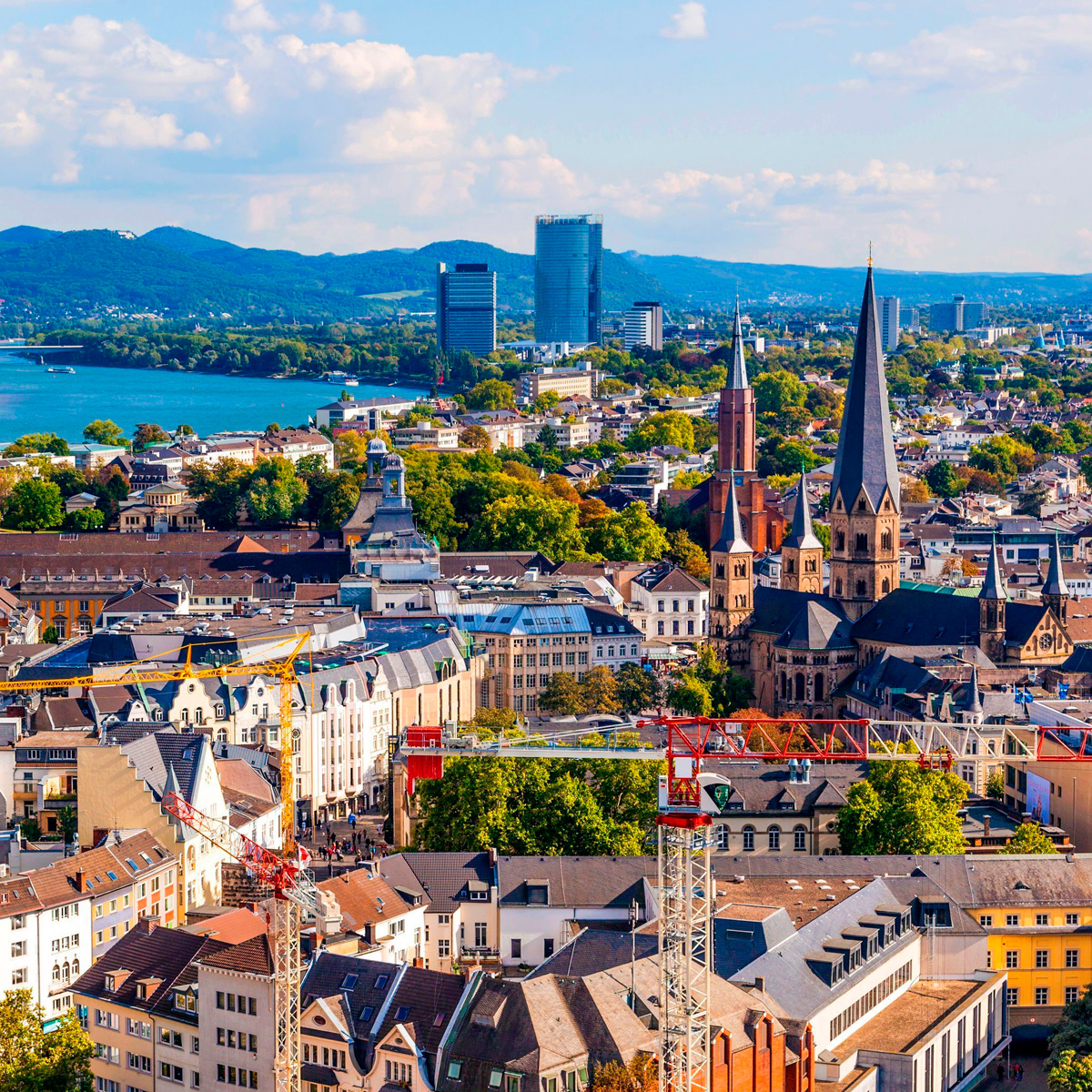 The 2nd WiN Conference was held in Bonn, Germany, with 40 members from 11 countries.
About the conference
The General Assembly amended the WiN Charter to extend membership to men who support WiN's objectives and introduced an Executive within the Leading group. The structure and organization of WiN was debated. The creation of a WiN Award was discussed and a working group was established to set up the rules for the award. The meeting took place in the newly opened meeting room in the Press Building of the "Informationskreis Kernenergie" used to meet journalists in the government are. The WiN pins with the smile atom were distributed, a visible sign for the organization.
The programme for the presentation of WiN at ENC 94 with a WiN exhibition with a photo poster of WiNners from 23 countries and the 1st presentation of the WiN Video "Two women in nuclear" was approved as well as the WiN session at ENC 94 about "Public Acceptance and Risk Communication". After the presentation of 11 country reports (Belgium, Bulgaria, Finland, France, Germany, Great Britain, Hungary, Japan, Sweden, Switzerland and Taipei) Dr. Renate Kôcher presented the latest results of German public opinion about Nuclear Energy and the climate.
The WiNners were transported by ship to the medieval village of Linz for a medieval style dinner.
Technical tour