Radiopharmaceuticals (WiNRI)
Established in 2019 as an interest group under the framework of WiN Global with the support of the IAEA, the Women in Radiopharmaceuticals Initiative (WiNRI)  is a professional network aimed at supporting, promoting and empowering women in radiopharmaceutical sciences.
Radiopharmaceuticals are pharmaceutical products which, when ready for use, contains one or more radionuclide and these are vital element for Nuclear Medicine. procedures. Globally, the number of medical procedures involving the use of radioisotopes and radiopharmaceuticals is growing, not only for diagnosis but with an increasing emphasis on radionuclide therapy for the treatment of cancer. Radiopharmaceuticals also play significant role in biomedical research and drug development 
Process of new radiopharmaceutical development from design to its first human application is very complex and requires contributions from different disciplines at various stages including  production of radioisotopes, radioligand development and radiochemical testing, biological evaluation in animal models , GMP process developments, regulatory approval processes etc  Hence, there are promising career options in hospital, centralized, or industrial radiopharmacies, research or academic institutions, regulatory agencies, radiopharma and other allied industries. Career opportunities arise at different levels, for beginners as well as for experienced persons at different managerial levels. 
WiNRI is established in response to the to the underrepresentation of female scientists and managers, especially in higher roles of decision-making positions in the multidisciplinary field of radiopharmaceutical sciences.
Mission
WiNRI is committed to empowering women in radiopharmaceutical sciences to achieve success on their own terms. We strive to provide opportunities for female scientist to connect with and support each other.
Activities
To

connect

multidisciplinary pool of radiopharmaceutical researchers and professionals from different countries and provide networking opportunities and support to the underrepresentation of female scientists and managers especially in higher roles of decision-making positions.

To organize and conduct gender balanced webinars, workshops and panel discussions on topical areas related to radiopharmaceuticals.

To participate in conferences related to radiopharmaceutical sciences.

To participate and support WiN global events.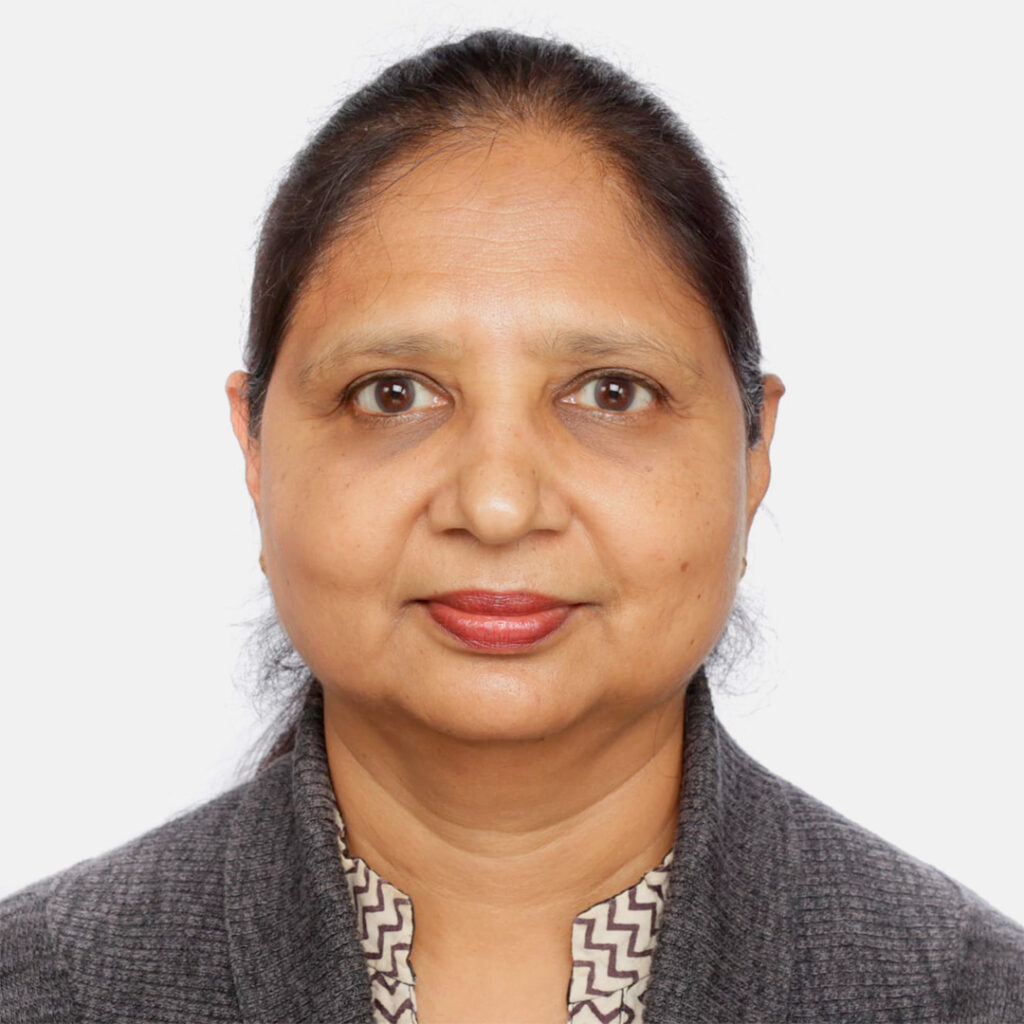 Leadership
Aruna Korde - International Atomic Energy Agency (IAEA)
Aruna is Radiopharmaceutical Scientist at IAEA. She holds M. Pharmacy and Ph.D degree from University of Mumbai, India and postdoctoral research fellowships in PET centres from Yale School of Medicine and Wake Forest University, USA. She has over 25 years of experience in areas related to radioisotopes and radiopharmaceutical research, development and deployment for clinical use including planning and development of related facilities.