Women preparing a green, inclusive

& sustainable future for all
Since our foundation in 1992, we have been strong advocates for environmental sustainability, diversity and gender equality.
We are a non-profit organization of women working professionally in various areas of nuclear energy and radiation applications, legally registered in Austria.
With over 35.000 members, over 60 chapters in more than 145 countries, we are committed to promote an evidence-based dialogue with the public to raise awareness about the essential contributions of the peaceful uses of nuclear technologies to address 3 crucial challenges: Climate Change, Gender Equality and the attraction of Young Talents.
Membership is free!
Latest updates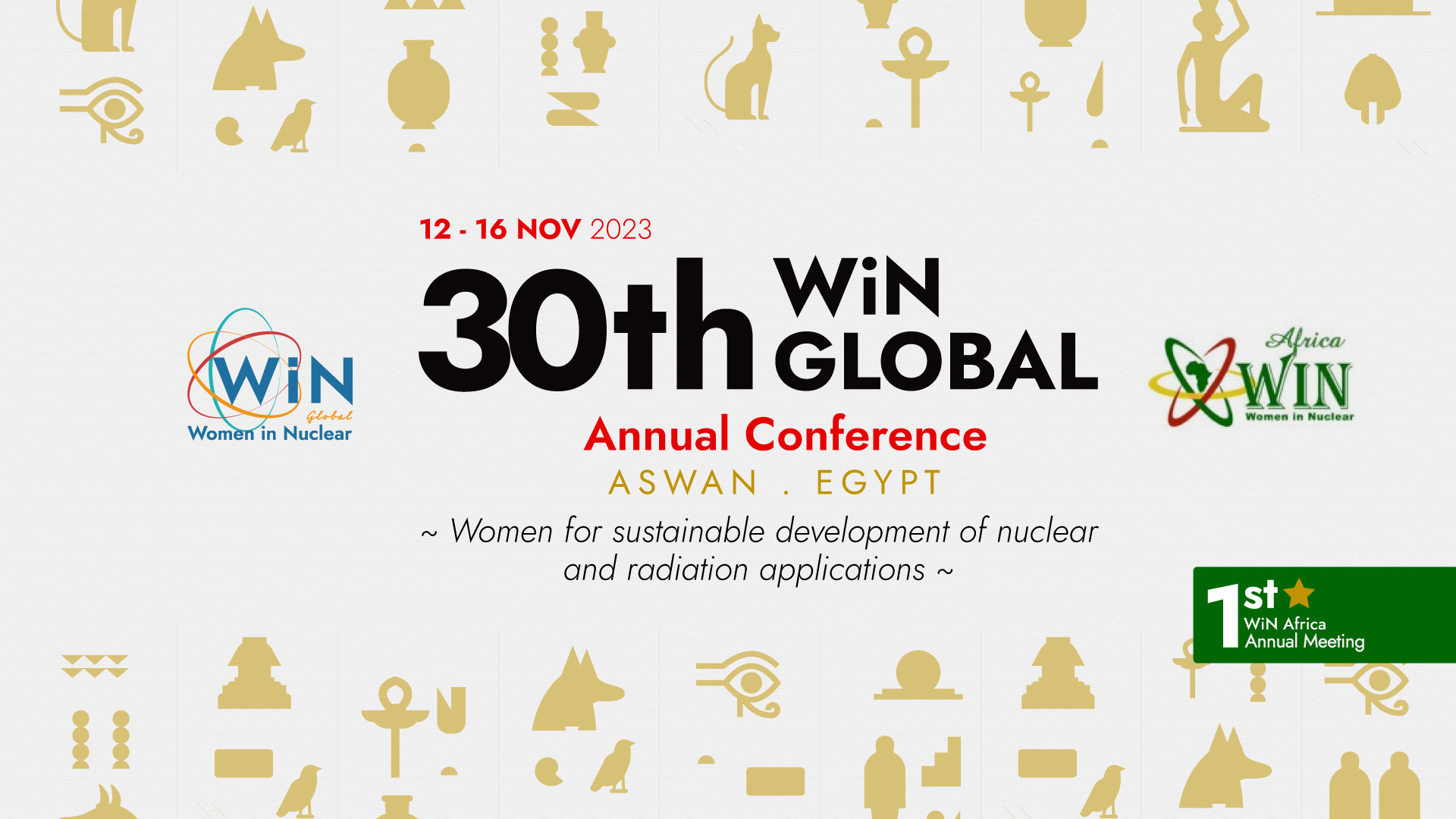 August 25, 2023
We are thrilled to announce that the doors are officially open for the 30th WiN Global Annual Conference. This remarkable event will take place in the captivating city of Aswan, Egypt, from November 12th to 16th. It's a momentous occasion that promises a blend of invaluable networking, experience-sharing, and profound learning opportunities for all participants.
"When I attend industry events, I find the WiN events so compelling. Such great content and speakers; and I've had some of the best times socialising in nuclear at WiN events too – people love to get on the dancefloor at WiN in the US! I've met wonderful and thoughtful people, and not just women but male allies who are really trying to help make progress for women in this industry. I find that really progressive. I think WiN is a wonderful institution and I'm very proud to be part of it".
Read more
Our organization
Our members
"The climate crisis is one of the most significant challenges facing humanity today. Its consequences will disproportionately affect women and girls who are already disadvantaged through poverty and lack of opportunity".
WiN Global President